Passage
$12.95
Passage is composed of 48 blocks made from 1 primary block construction.  Initially, strips of fabrics are joined together, which eases the block-making process. Strip sets are cross-cut to make (9) pieced rows.  Strip-piecing provides the means in which to consistently sew 27 patches into a 9-1/4 inch block framework.  Pieced rows are arranged to create 2 blocks:  B1 & B1R.  The quilt is finished with a set of borders that wrap their way around the center.
A quilt is not a quilt until it's quilted!  Many, many thanks to Shawn Leighton for making "Passage" look so good!
Quilt Size:  Approximately 59 x 78 Inches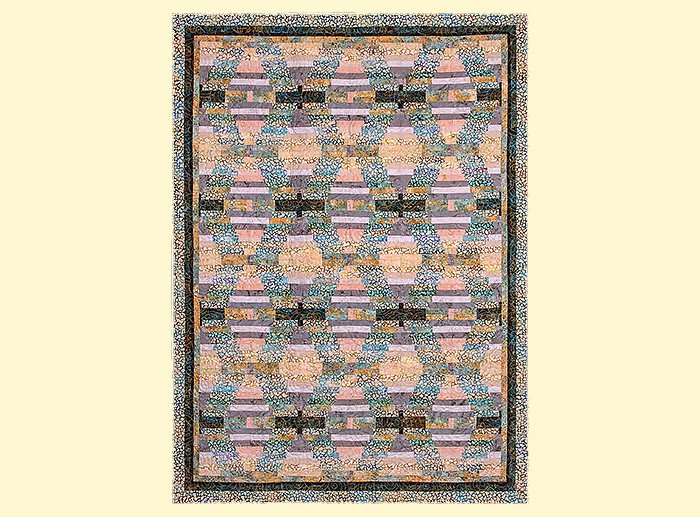 Click Here to see Passage Up Close
Every effort is made to present a well written, well illustrated, quilter-friendly pattern.  Pattern includes: Cover Page, Yardage Information, & "Good to Know" Basics for Quiltmaking.  The color illustrations, diagrams & written instructions are specific to the making of "Passage".
Skill Level:  Confident Beginning Quilter

Techniques: 

• Strip piecing
• Block Assembly
• Making Border Sets

• Making Mitered Corners Instruction
• Binding Instruction
Useful Items:

Rulers: creative grids™ recommended
10-1/2 in Square Ruler (CGR10)

6 in x 24 in Ruler (CGR24)

• Finger-pressing Tool

• 1/4 in Presser Foot with guide